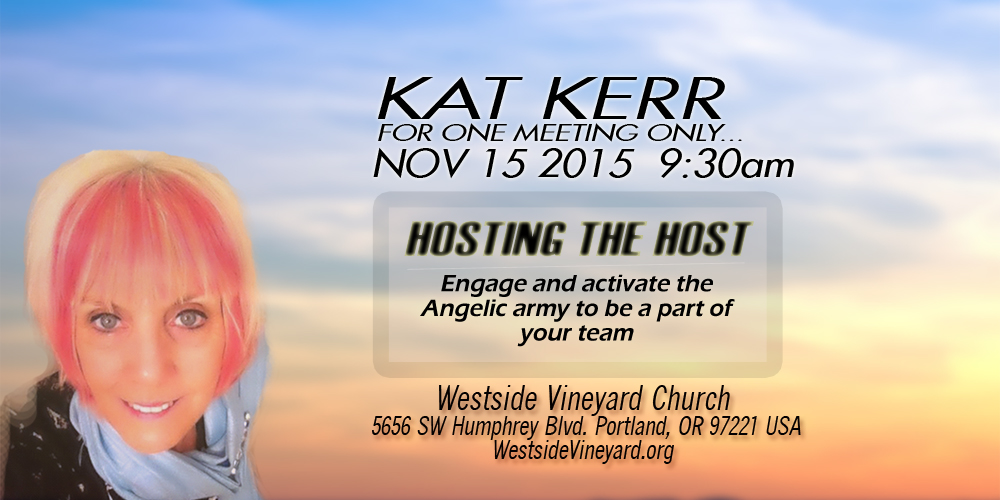 Westside Vineyard Church
5656 SW Humphrey Blvd. , Portland, OR, United States
FOR ONE MEETING ONLY
"HOSTING THE HOST" with Kat Kerr
Revelation from the Throne to engage and activate the Angelic army to be a part of your team.
Jesus gave us power over ALL the power of the enemy, so let us start taking it and change your life forever and those coming behind you! Step into the NOW realm of authority and Rule with the King of Kings.
Kat will only be speaking at the Sunday morning service.