Walter Reynolds Bio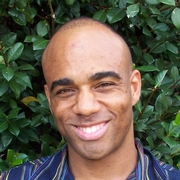 The wonderful illustrations in the books, and many of the graphics we use,  are the combined effort of the author and Walter Reynolds; a gifted prophetic artist, who received revelation from God and brought them to life!  We at One Quest are very grateful   to Walter for all his contributions to our many projects concerning Heaven.
Walter , realizing his God given gift, has spent many years perfecting it and then dedicated himself to producing art that reveals the truth about the unseen realm.  He is a  humble person who feels honored to bring Heaven into the earthly realm so that all men may experience for themselves the world God has prepared for those who love him.
Some of  his current projects include authoring and illustrating a  comic book series depicting the activities of the Host of Heaven as well as  illustrating a series of children's  books, authored by Jen,  based on the Revealing Heaven series to be offered by One Quest.
Walter is a freelance artist and if you desire more information you may send your request through One Quest contact information provided on this site.