ONE QUEST INTERNATIONAL
 A Florida Corporation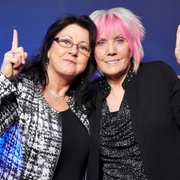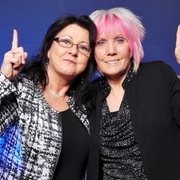 The Father has had us design One Quest Int'l Corp as a for- profit corporation for two main reasons, to create Heaven on earth and at the same time produce finances for the Kingdom.   Everything about One Quest will be done from a spiritual platform through revelation, calculation and operation which includes the architecture, products, services and use of any media platform.
His purpose is to reveal a supernatural way to live whether through business, government, entertainment, media, and education or family relationships.  It is the Father's desire for those who are on the earth to no longer just exist, but learn to live like they do in Heaven.  We, at One Quest, will not necessarily attempt to change this worldly culture but make an impact by introducing Heaven culture as a new way of life.
Please note that currently, we are still in the Strategic Planning Phase of our corporation and do not yet have a facility of our own design and therefore we are not able to receive public traffic at this time. It is a huge honor to be commissioned and trusted by the Father with a forerunner pattern and downloads of divine architecture for use in the marketplace during this Kingdom Age. We love what He has shown us and so will you!
Every image we offer will always be one of light, and not darkness, it will show good over evil which will bring hope and not doom and gloom. We want to release positive messages for the "now" and for the future generations to come.
The leadership of One Quest is passionate about fulfilling the Father's dream and has decided that this is not just a temporary assignment but a lifestyle choice.  We look forward to the destiny of One Quest Int'l becoming a forerunner of establishing Heaven on earth.
For the Product and Sales Zone call 904-527-1943
For all other inquires please call One Quest Headquarters at 904-423-0397
Save