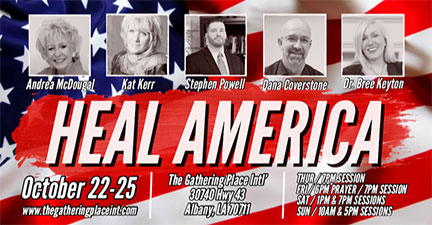 This is a 4 day event with multiple speakers.
See flyer for all dates and times of meetings or visit https://www.thegatheringplaceint.com/calendar for more info.
Kat will be speaking at the round table discussion with others on Fri at 7:00 pm  and she will be speaking on  Sat as well  (time to be advised).