Jan 7 – 10 2016 | Tomball, TX | USA | Chart Your Course Conference
January 7, 2016

-

January 10, 2016

RSVP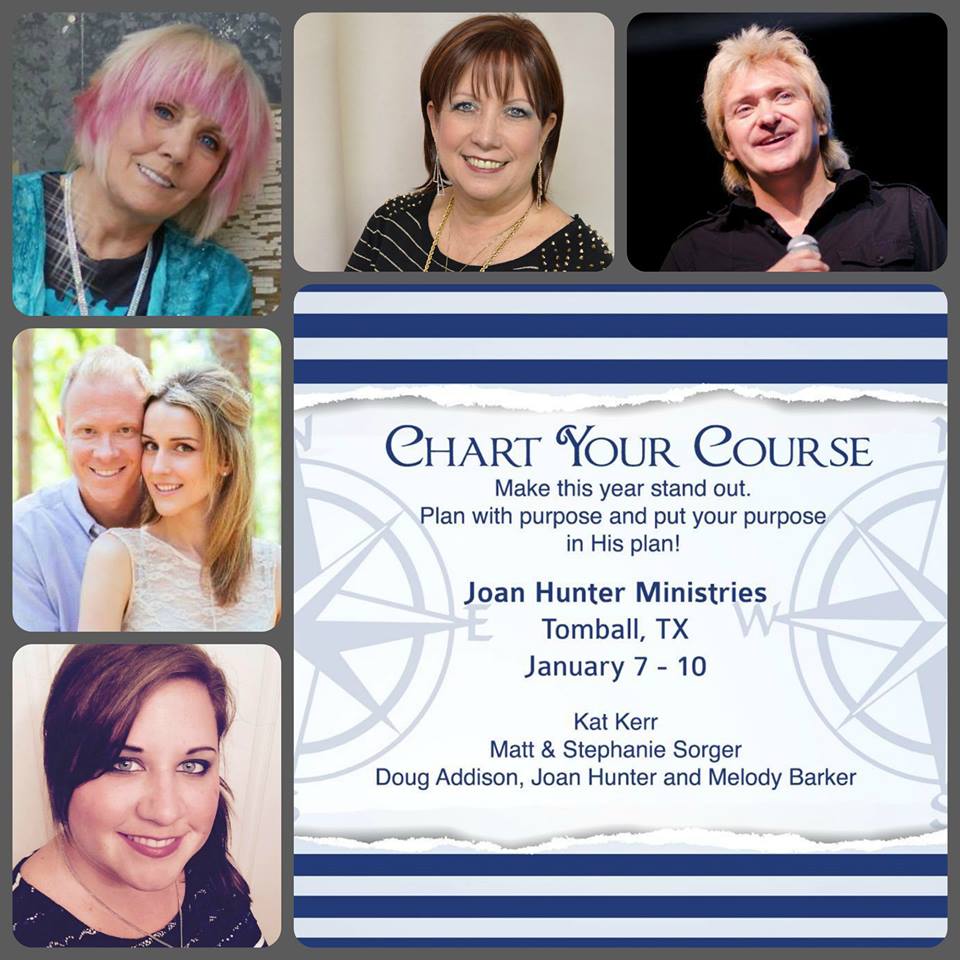 I am so excited about returning to Texas to speak at Joan Hunter's event and I am also excited to hear the other speakers! These meetings will be powerful and I hope you can make it. I will be sharing about the future and how to prepare for it. May the Host go with you!!
Joint conference with:
Joan Hunter
Matt Sorger
Kat Kerr
Doug Addison
Melody Barker
Thursday 7 PM Friday 10 AM, 2 PM & 7 PM Saturday 10 AM, 2 PM & 7 PM Sunday 6 PM

For meeting details, click on this link…..
http://joanhunter.org/chart-your-course
To RSVP your spot:
For live-streaming : http://joanhunter.org/streaming