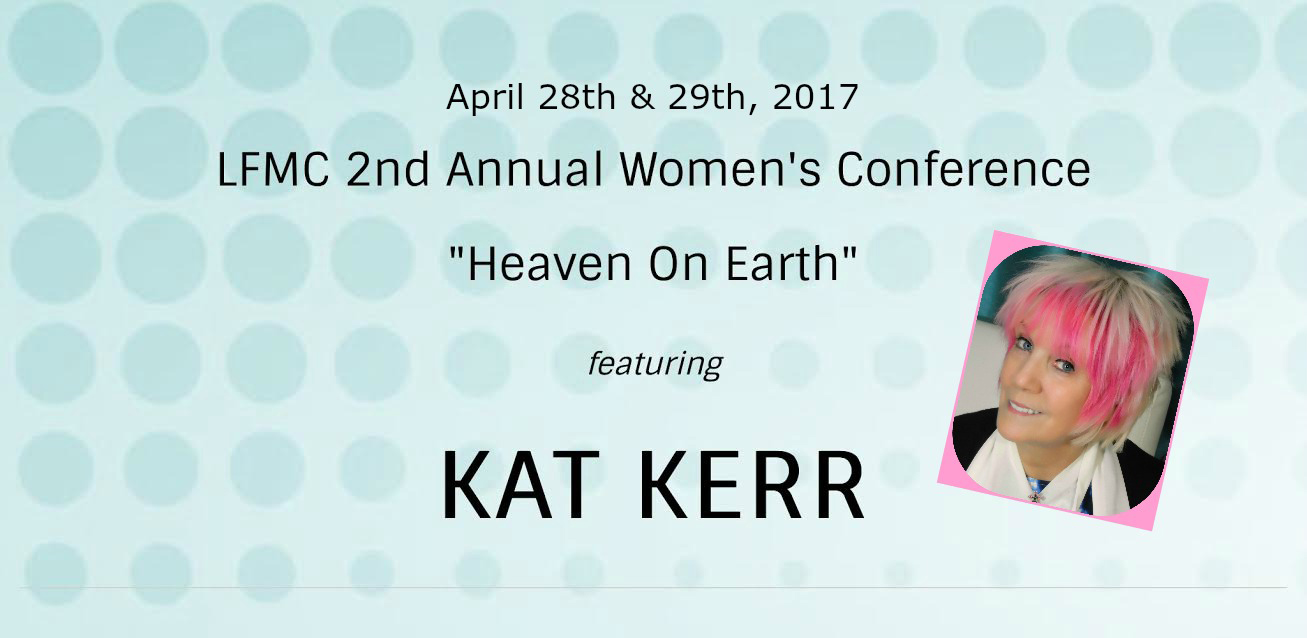 Kindly note **Registration & Tickets Prior to the event required**
Join Kat for a life changing weekend full of light and revelation. You will learn to live Heaven Culture on earth as it was originally intended by the Father. You will hear from Pastor Julie Petersen, various LFMC leadership, and Kat Kerr.
Spots are limited. Must register by clicking on the ticket link. Cost is $45 plus the option of a T-shirt for $12 and a small convenience fee. Payment is required when registering.
Friday, April 28, 2017
12:00 PM to 2:00 PM Registration
2:00 PM to 5:00 PM Afternoon Service
7:00 PM to 10:00 PM Evening Service
Saturday, April 29, 2017
8:00 AM to 9:00 AM Registration
9:00 AM to 11:00 AM Morning Service
2:00 PM to 5:00 PM Afternoon Service
7:00 PM to 10:00 PM Evening Service
PLEASE NOTE VENUE CHANGE : From Theibaud Auditorium …  To Lamar Family Ministries Center