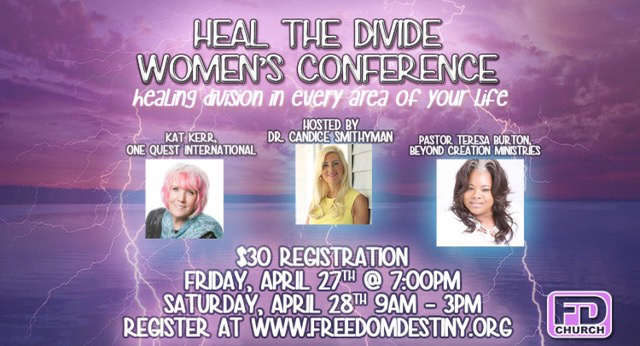 Kat will be speaking at the Heal the Divide Women's Conference at Freedom Destiny Church, Orange Park, FL hosted by Dr. Candice Smithyman
Conference Dates and times: Kat Speaks Fri. Apr 27th at 7:00 pm and  other speakers on Sat. Apr 29th 9:00 am through 3:00 pm.
Registration is required to attend these meetings and cost is $30 per person.   Info available at:
http://www.freedomdestiny.org/women-s-conference  to register for the event.